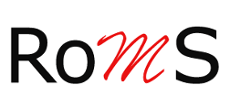 We are a registered centre for training in mobility scoring up to the professional standard of the Register of Mobility Scorers.
We recommend that all mobility scoring training needs to be at RoMS standards. So, any training provider should be operating to these standards.
People from varied walks of life have successfully passed our course. These include vets from other practices, farmers, on-farm technicians, farm workers and foot-trimmers.
No specialist background is needed other than a keen eye and an interest and learning about the factors that lead to lameness.
Contact the office on 01326 314023 for details of our upcoming events.