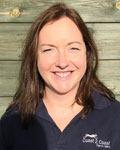 Rachel Robbins RVN CSO
Practice Manager
Rachel has worked for Rosemullion since 2002 and had worked her way up to being head nurse of the small animal practice. In September 2014 her career took a change in direction and she is now responsible for the running of Coast 2 Coast.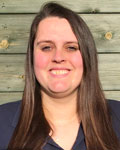 Kerra Stockman SQP CSO
Branch Manager and Herd Health Coordinator
Kerra is a Cornish farmer's daughter and is our branch manager based at our premises in Mitchell. She co-ordinates the visits for all our farms. In addition Kerra is our herd health coordinator, she processes all our Interherd Plus, CHeCs and other Herd Health reports.

Kerra also spends her time out on farms as a veterinary technician performing tasks such as mobility and body condition scoring, rumen fill scoring and taking blood samples.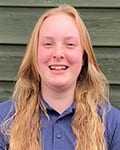 Stacey Bradley SQP
Farm Administrator
Stacey works full time in our Burnuick office. She organises all the vets' visits to the West and processes your medicine orders. She ensures your records are maintained and assists with the client account administration. Stacey is a qualified SQP, able to offer advice on preventative healthcare products and when not at work, can be found competing her horse.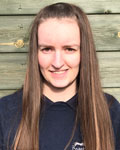 Yzelkla Milliken
Accounts Administrator
Yzelkla works out of our Burnuick office. She is responsible for the processing of farm dockets, client invoicing and the multitude of TB testing associated paperwork. Yzelkla comes from a local dairy farm where she is often helping out.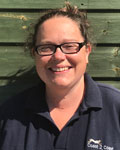 Louise Withnall SQP
Farm Administrator
Louise works out of the Mitchell Office full time and is responsible for the arranging and booking of TB tests. She ensures visits are allocated in our diaries and that your medicines are ordered daily. Louise lives on a local farm.